The MSUD Family Support Group And
The Million Dollar Bike Ride
The Penn Medicine Orphan Disease Center (ODC) again hosted its annual Million Dollar Bike Ride. After enduring two years of the pandemic, this outdoor event returned to the streets of Philadelphia on Saturday, June 11th, 2022. For the fifth year, the MSUD Family Support Group participated in the event.
The Million Dollar Bike Ride raises money for rare disease research. This event helps us support our goal to improve treatments for MSUD patients and move toward a potential cure for MSUD.
The MSUD team, "Team Scott" has raised donations to support research for improved treatments and a potential cure for MSUD. Each year, our goal is to fund at least one research project. Of course, more is needed and we won't stop with just one project, especially since the donations we raise are matched up to an additional $30,000 by the event sponsors!
2022 Final Results
Again this year, we achieved our goals of raising enough donations to fund at least one–and maybe two MSUD research projects and maximizing the matching funds from the MDBR sponsors!
Thanks to all of you who made this another successful year!
But we're not finished yet!
MSUD research is not a single project, but rather a journey. You can make this year's MDBR campaign an even bigger success.
To contribute to the MSUD Family Support Group Research Fund, just click on one of the "Donate" buttons at the bottom of this page. Participating in the Million Dollar Bike Ride or making a donation directly to the MSUD Family Support Group research fund moves us toward that goal.
Meanwhile, here are a few of those who rode in last year's Million Dollar Bike Ride!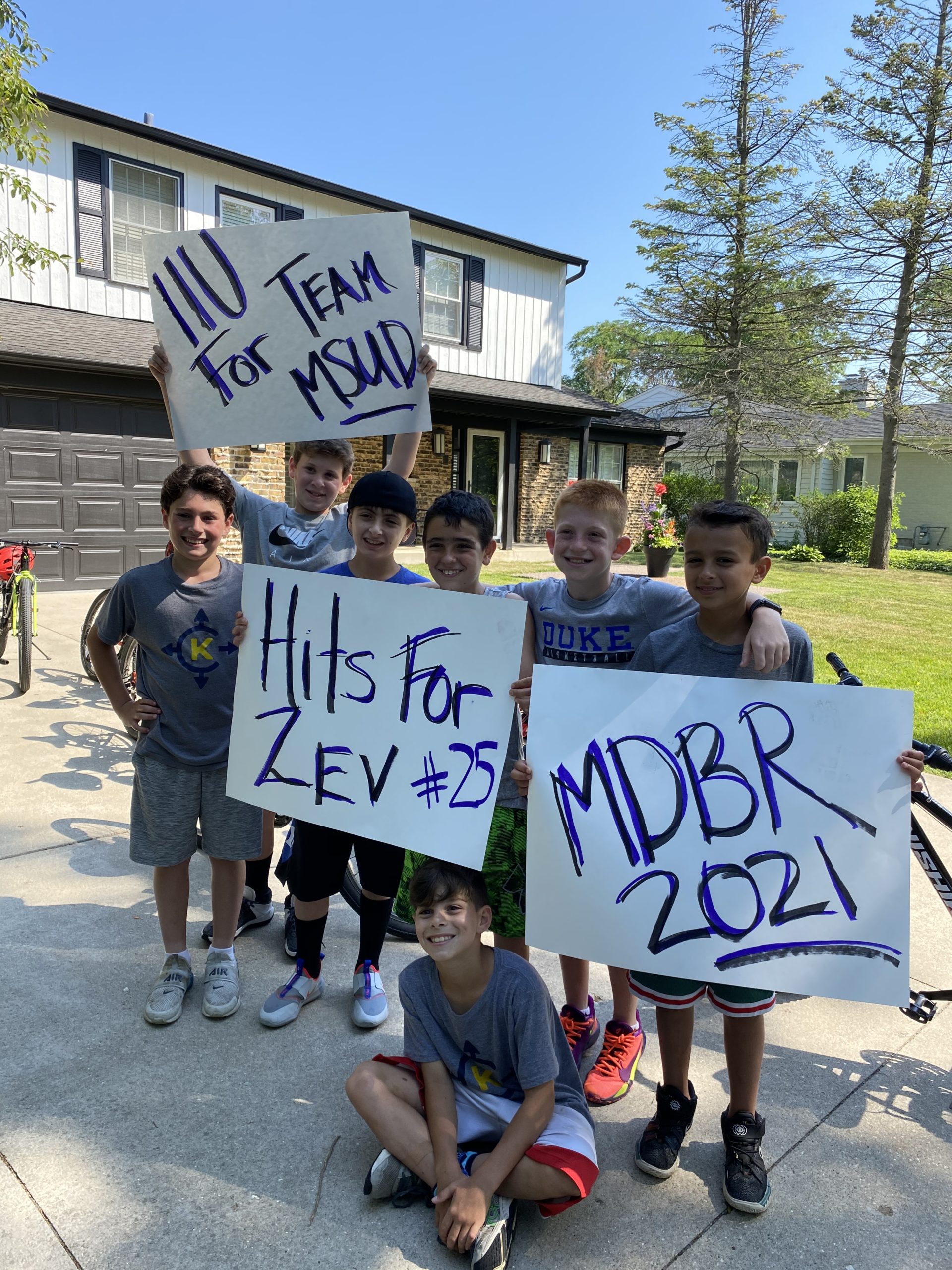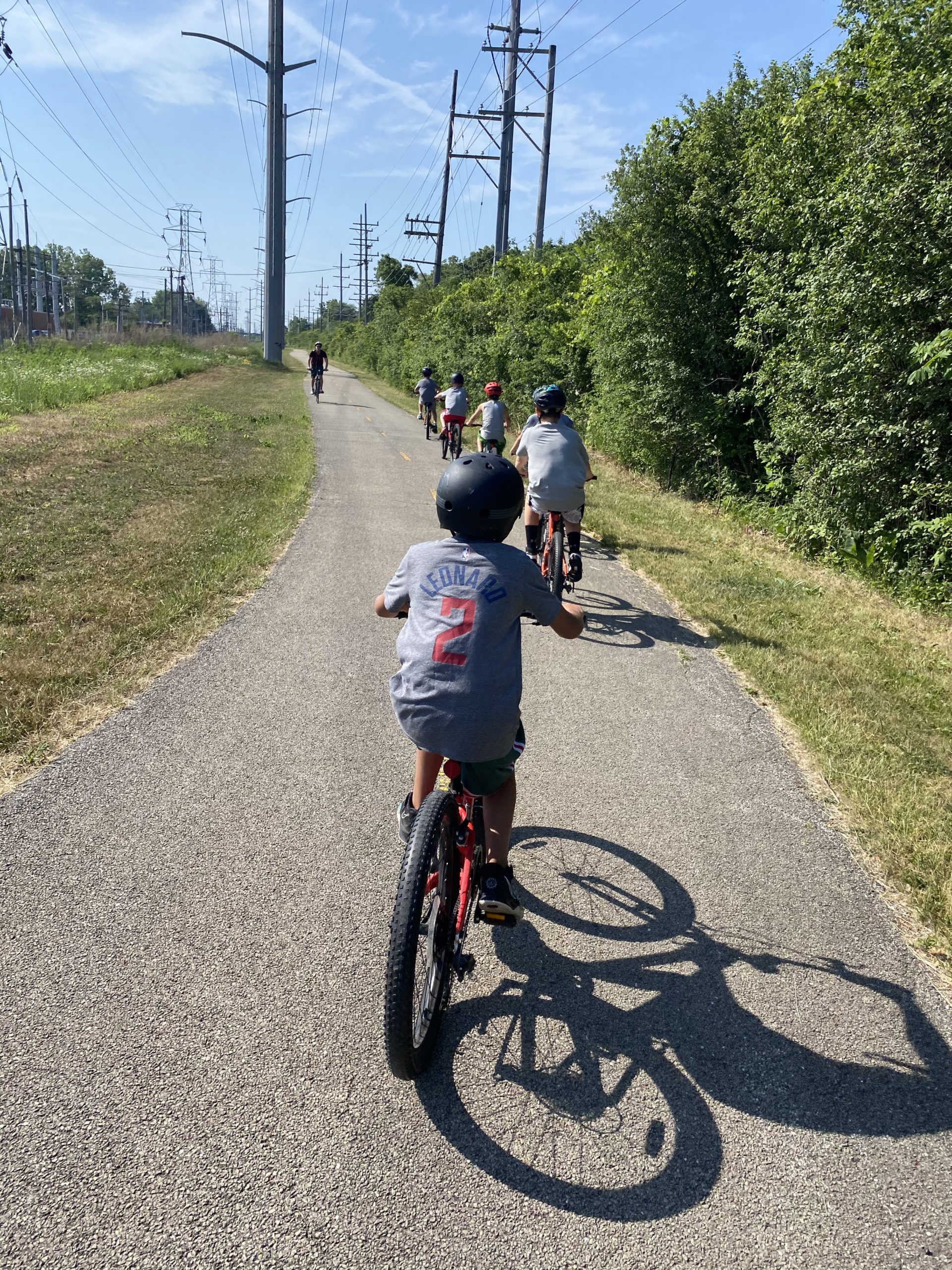 Zev's Family and Friends, Chicago
Indigo's Family, Washington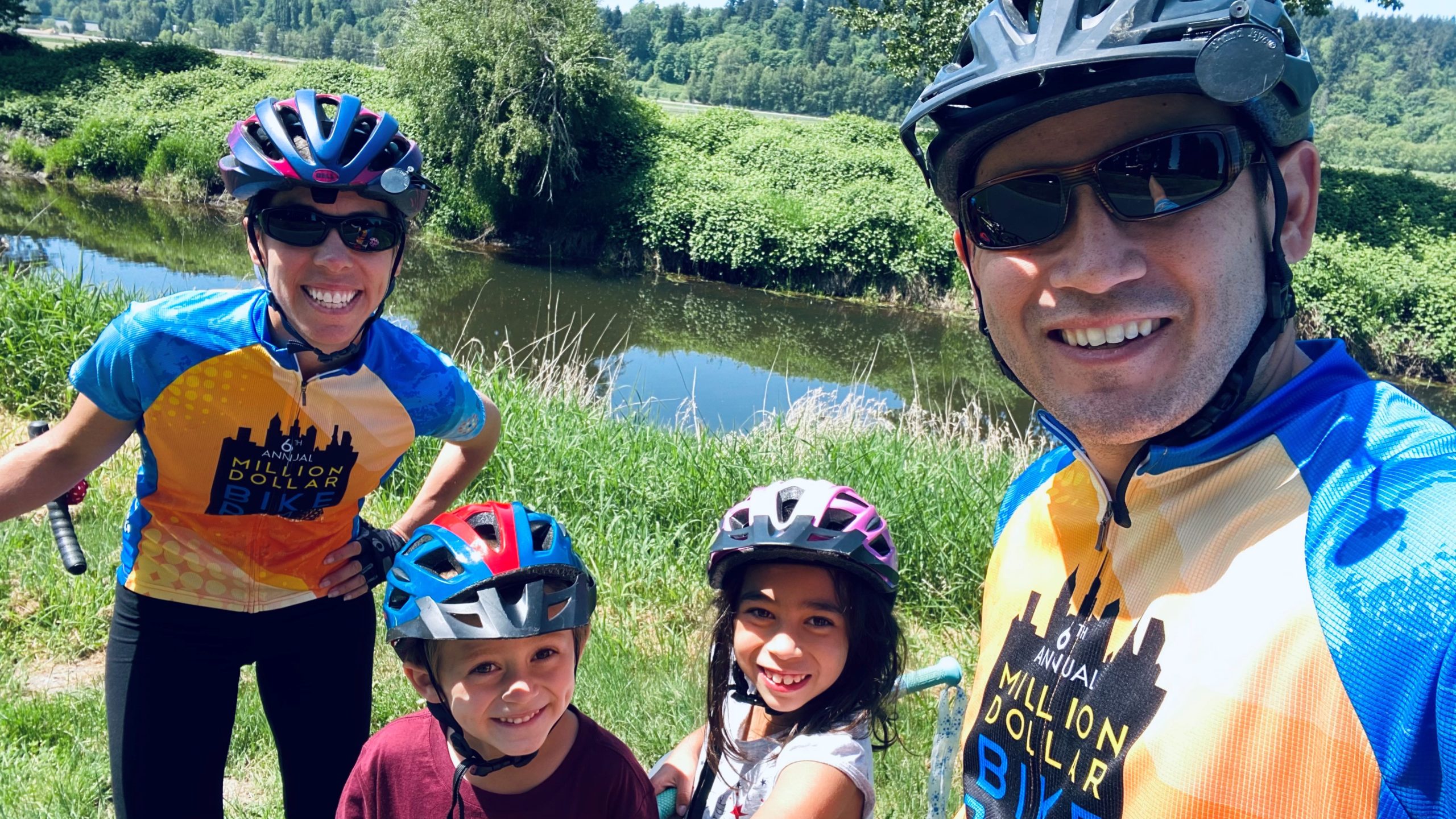 Scott's Family, Massachusetts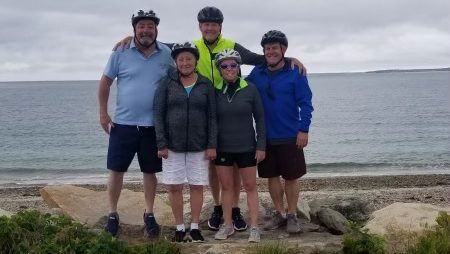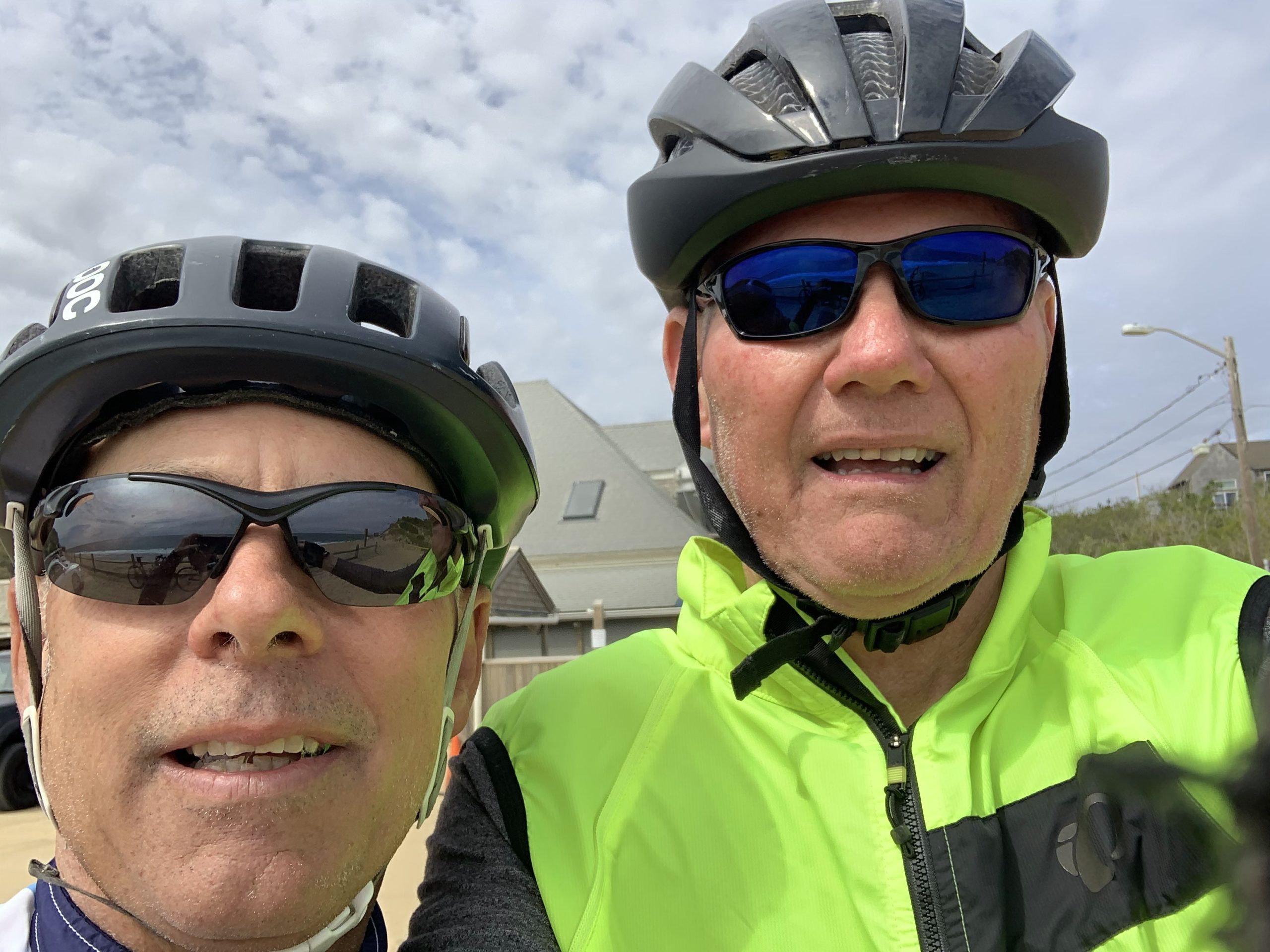 The Alba Family, Canada
Andrea, with Maya and her friends riding in the 2022 Million Dollar Bike Ride.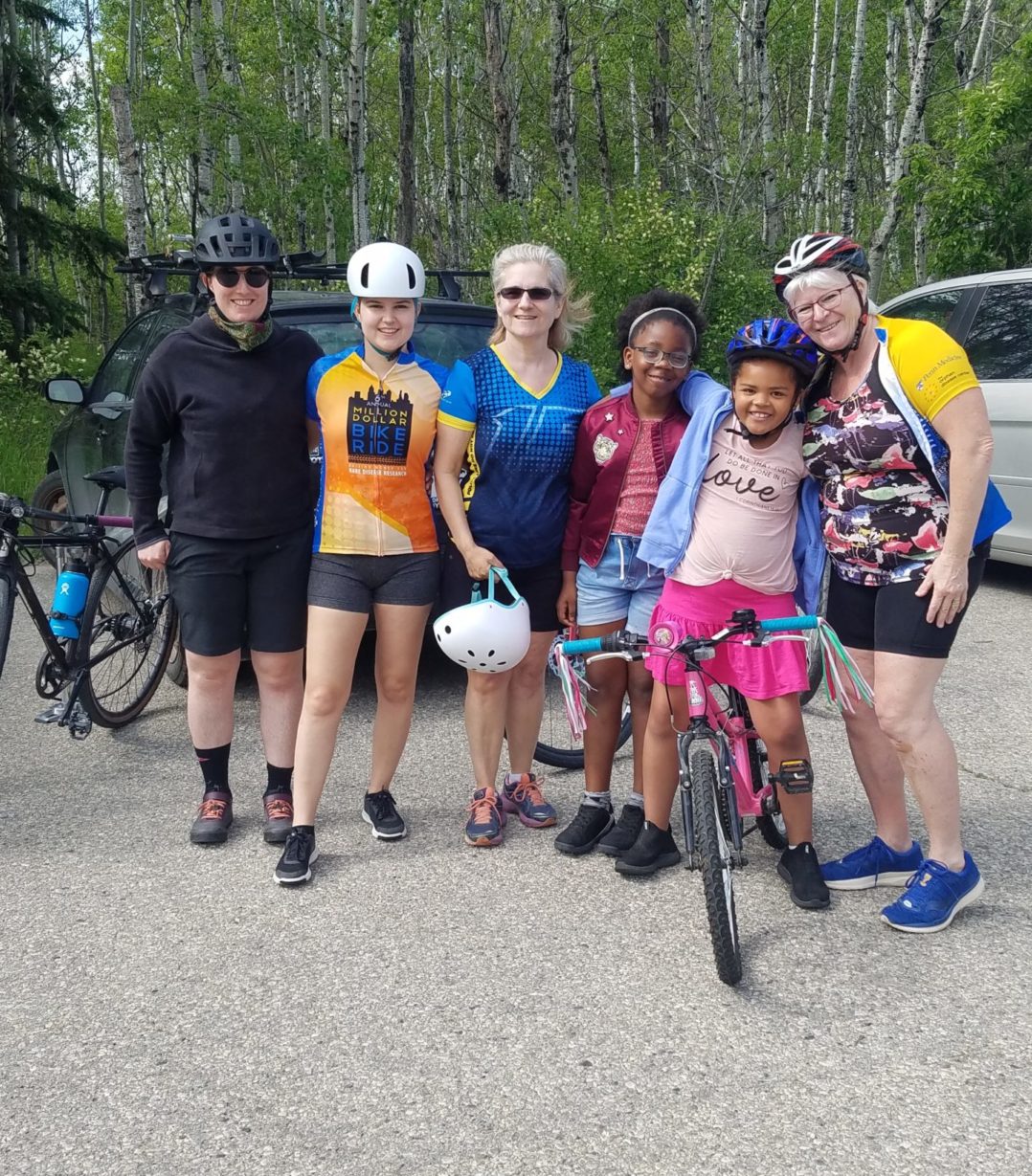 The MSUD MDBR Team is named in honor of Scott Foster, son of Herb and Diane Foster who was born in 1971. Scott was the first person born in Massachusetts to be diagnosed with Maple Syrup Urine Disease (MSUD) by the state's newborn screening program.
Scott's first two years were exceedingly difficult. He was a frequent patient in the hospital, requiring visits every week or so. He became very sick and was hospitalized for nearly two months before recovering and going home.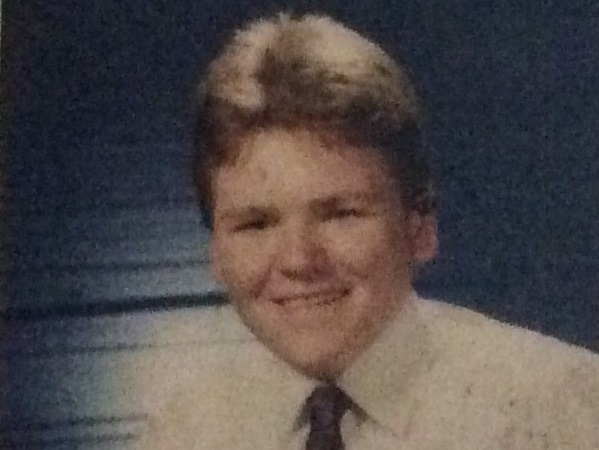 For the next 20 years Scott did very well leading as normal a life as possible for a person with MSUD. He loved sports of all kinds, played baseball, was an excellent bowler and also worked at the family bowling business. After graduating from high school Scott attended the local community college, coming within a course of completing his Associates degree. At the time, it was a remarkable achievement for an individual with MSUD. Following in his dad's footsteps, he interned at the Metropolitan Boston Transit Authority and was hired as a motorman on the red line. This was a great responsibility carrying thousands of passengers every week. He was so proud to be working for the MBTA. He also had a steady girlfriend and looked forward to his future.

After a brief illness, Scott succumbed to complications of MSUD and passed away when just 22 years old. After passing, his organs were donated to the New England Organ Bank to be used to improve the lives of others. Over twenty individuals received Scott's organs, including his heart.

Scott was a very caring person who would go out of his way to help someone in need. He is greatly missed by his family and all those who knew him.
Donate To Our Research Fund
Donate directly to the MSUD Family Support Group Research Fund. These donations enable us to pursue our research plan. Check out our

past research projects

, several of which have been funded with the proceeds of previous Million Dollar Bike Rides!