These Research Projects Have Been Funded In Part By The MSUD Family Support Group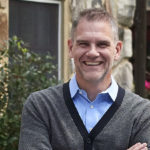 Princip. Investigator: Kevin A. Strauss;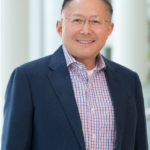 Senior Investigator: Gaungping Gao
University of Massachusetts School of Medicine's Horae Gene Therapy and Li Wiebo Institute for Rare Diseases Research and the Clinic for Special Children
Adeno-Associated Viral Vector-Mediated BCKDHA Gene Replacement Therapy In A Bovine Model Of Classical Maple Syrup Urine Disease
The goal of this project is to test an adeno-associated viral vector (AAV) gene therapy for MSUD in the calf model. MSUD calves will be treated with human-like doses of AAV gene therapy and fed adult MSUD formula until the AAV gene therapy starts to work. Blood levels of BCAA will be monitored. Behavioral testing, brain MRI, and outcome measures will be performed and compared to unaffected calves. The effectiveness of this gene therapy approach for MSUD in cows will be assessed. Results will serve as proof-of-concept for this therapy in humans and provide important data to design and plan a human clinical trial for MSUD gene therapy.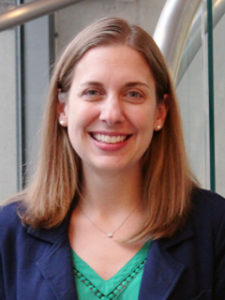 Dr. Rebecca Ahrens-Nicklas
Children's Hospital of Philadelphia
Using a Mouse Model of MSUD to Examine Neuropsychiatric Manifestations of MSUD*
The team has developed a mouse model of MSUD to examine psychiatric and learning differences commonly observed in those with MSUD. They have observed significant metabolic differences in the brain of a mouse model of MSUD where the biochemical defect is limited to the brain. This model may help us understand what happens in the brains of patients treated with diet or liver transplantation. Although the mice only have limited behavioral differences, they can serve as an important biochemical model of chronic neurologic MSUD. The team is currently completing long-term brain recordings to see if they can identify abnormal electrical activity in this model. In addition, they are examining the role of an important signaling pathway, mTOR, in the MSUD brain

Dr. Jessica Gold
Children's Hospital of Philadelphia
Neurocognitive Outcomes and Quality of Life in Adults with MSUD*
Thanks to medical advances like newborn screening people with MSUD are living longer and healthier lives. Patients are now reaching previously unobtainable milestones. Many desire to live independently, have a job, and start a family. While the biochemical markers of these young adults have been carefully monitored, less is known about their thinking and quality of life. The purpose of this research study is to 1) look at thinking, behavior, and life skills, and quality of life in adults with MSUD and 2) measure how medical and personal factors impact these areas. The study will assesses thinking and behavior skills through online questionnaires and life skills through online surveys. We will also conduct interviews to evaluate what it is like being an adult with MSUD. All testing can be done remotely and adults with MSUD of all ages are invited to participate. Participants will receive a stipend to compensate them for their time. The results of the study will be used to learn how to best help adults with MSUD prepare for success in adulthood by ensuring appropriate support.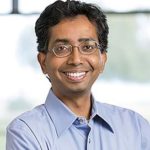 Investigators- Yuehmei Hsu, Brian Kennedy and Arvind Ramanathan
Buck Institute for Research on Aging
Understanding The Therapeutic Role Of Rapamycin And Branched Chain Fatty Acid In MSUD
Rapamycin is a well-known inhibitor of mTOR signal (mTOR controls cell growth and metabolism) and has strong lifespan extension effect on different organisms. An intermediate MSUD mouse model (iMSUD) with severely reduced BCKDH activity was used to examine the potential beneficial effect of rapamycin treatment. Preliminary results suggested that rapamycin is able to significantly increase the lifespan and reduce the levels of inflammatory cytokines observed in iMSUD mice.

Dr. Jenny Greig
Perelman School of Medicine at the University of Pennsylvania
Muscle Directed Gene Therapy Application for Maple Syrup Urine Disease (MSUD)*
This project sought to develop a muscle directed gene therapy application for MSUD using a mouse model for MSUD. In humans, skeletal muscle is responsible for approximately 60% of the oxidative enzyme capacity compared to an approximately 10% contribution from the liver. Therefore, we evaluated the efficacy of a muscle directed gene therapy approach, compared to one directed to the liver. Results were promising. Future work will examine the efficacy and safety of this approach in primates.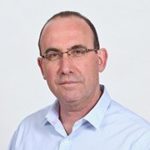 Dr. Ehud Gazit
Tel Aviv University
Using a Yeast Model of MSUD to Understand Pathology*
MSUD affects metabolism in many ways. Improved understanding of the mechanisms by which MSUD affects physical and mental health is an essential step in developing improved treatments. To this end, Dr. Ehud Gazit has developed a model of MSUD in yeast. Yeast is a fungus (think mushroom) made of a single cell. They have used this model to study what happens to cells when they are exposed to toxic levels of branched-chain amino acids (BCAAs), as occurs in MSUD. Their next step will be to try to identify specific compounds which will reduce the toxicity of the BCAAs.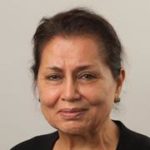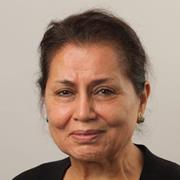 Dr. Rani Singh
Emory University
NBS Connect
This project led to the development of NBS Connect, an internet-based registry and support network for parents and individuals with inborn errors of metabolism. The site was managed by staff from Emory University Department of Human Genetics. After several successful years of operation, the project was terminated due to inadequate funding.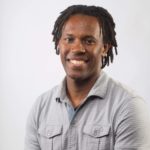 Dr. Gerald Downes
University of Massachusetts- Amherst
Zebrafish Models
Dr. Gerald Downes from the University of Massachusetts- Amherst established zebrafish models for different types of MSUD. Zebrafish are useful models for studying the effect of high levels of branched-chain amino acids on brain development and for identifying therapeutic agents with the potential to treat MSUD.

Dr. William Zinnanti
Zinnanti Institute of Neuroscience
New Pharmacologic Treatments
In 2011 our organization funded a project by Dr. William Zinnanti to test new pharmacologic treatments for MSUD, specifically Gabapentin and norleucine, in an animal model.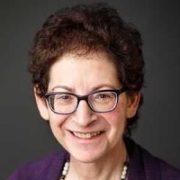 Dr. Wendy Packman and Dr. Indira Mehta
California
Young Adults with MSUD and Their Transition to Adulthood: Psychosocial Issues
Dr. Wendy Packman and Dr. Indira Mehta from California examined psychosocial issues affecting those with MSUD. The organization assisted financially with the project and the results were published in the Journal of Genetic Counseling.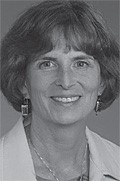 Dr. Susan Hutson
Wake Forest University
Mouse Model
Dr. Hutson and colleagues developed a mouse model of Classic MSUD with the aim of understanding the molecular basis for the effects of MSUD on the central nervous system and body metabolism. They previously generated a mouse containing a knockout (KO) of the mitochondrial branched chain aminotransferase (BCATm) enzyme. In this animal BCAA metabolism is blocked at the first step in all tissues outside the central nervous system. This animal provided evidence that branched chain amino acids (BCAAs) have profound effects on body metabolism, independent of their effects in brain and suggested the branched chain keto acids are the primary toxic metabolite in MSUD.
Photo Not Available
Dr. Harbhajan Paul
University of Pittsburgh
Mouse Model
In 2003 our organization funded the development of an animal model with MSUD. The mice model is being used today by several labs looking for alternative treatments for MSUD.
*This project was funded using donations and matching funds from the Million Dollar Bike Ride, sponsored by the Orphan Disease Center at the University of Pennsylvania.