Scientific Advisory Board
We are all united in our hope of improving the lives of those with MSUD. Promoting research directed at advancing treatments and discovering a cure is a primary goal of the MSUD Family Support Group.
2020 has seen the creation of the first MSUD Scientific Advisory Board (SAB). The mission of this board is to provide scientific expertise and guidance for the future MSUD research portfolio. The Science Advisory Board will help the MSUD Family Support Group to:
Develop a research strategy

Prioritize research projects

Evaluate research proposals from scientists requesting funding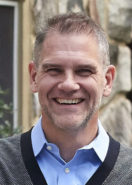 Dr. Kevin Strauss
Medical Director
Clinic for Special Children
Kevin Adams Strauss earned a Bachelor of Arts in Biology from Colgate University in 1990. He received his Medical Degree from Harvard Medical School in 1998 and completed his residency in pediatrics at Boston Children's Hospital. In 2001, he joined the Clinic as a Pediatrician. In 2008 he became the Clinic's Medical Director. In this role he has responsibility for the Clinic's clinical and research programs. He has also been an Adjunct Associate Research Professor at Franklin & Marshall College. He is a member of the Society of Inherited Metabolic Disorders and the American Academy of Pediatrics. He is board certified in pediatrics by the American Board of Pediatrics.
Dr. Strauss has co-authored over 60 peer reviewed journal articles and has given numerous lectures about medical, scientific, and cultural issues all over the globe. He was awarded the Boch Prize for innovation in developmental disabilities research in 2013 and has presented at the Lancaster TEDx event. During residency he received the Michael Osband Memorial Award for Excellence in Clinical Research, the Medical Student Education Committee Award for Teaching Excellence, and the Senior Resident Teaching Award.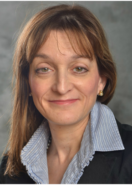 Dr. Andrea Gropman
Division Chief, Neurodevelopmental Disabilities and Neurogenetics
Children's National Hospital
Dr. Gropman is board certified in neurology/child neurology, clinical and biochemical genetics, and developmental disabilities. In August of 2006, she joined the neurology department of Children's National Medical Center and the George Washington University School of Medicine where she was promoted to professor with tenure. She is the principle investigator of the Urea Cycle Disorders Consortium. Her research interest focuses on establishing biomarkers of neurological injury in patients with inborn errors of metabolism using specialized neuroimaging modalities. She hopes to use these biomarkers to better characterize and understand the underpinnings of neurological injury in these conditions and also to follow neurotherapeutics. Outside of medicine, she is actively involved in writing several screen plays.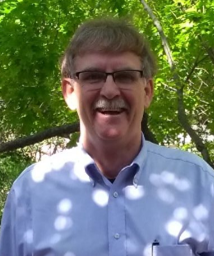 Dr. Richard Wynn
Associate Professor
U.T. Southwestern Medical Center
Most of his research career has been spent working on protein purification, isolation and characterization of macromolecular complexes and protein crystallization. In 2010, he began to explore small molecule drug discovery in order to produce kinase inhibitors for the mitochondrial BCKDC kinase (BDK) and the pyruvate dehydrogenase kinases. He has used structure-based design to develop a new generation of small-molecule inhibitors specific to BDK and pan-PDK's. These kinase inhibitors have shown good promise in promoting oxidation of glucose and of branched-chain amino acids, while reducing lipogenesis in animal models for obesity and type 2 diabetes.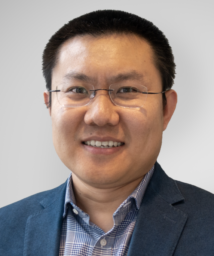 Dr. Dan Wang
Assistant Professor
University of Massachusetts
Dr. Wang carried out his PhD dissertation research in Dr. David Bedwell's laboratory at the University of Alabama at Birmingham (2006-2012), with a focus on developing nonsense suppression therapy for a rare lysosomal storage disease called Hurler syndrome. After receiving his PhD degree in 2012, he joined Dr. Guangping Gao's laboratory at UMass Medical School (UMMS) to study translational gene therapy for rare diseases using adeno-associated virus (AAV) vectors. As an Assistant Professor at the Horae Gene Therapy Center and RNA Therapeutics Institute at UMMS since 2019, Dan continues to pursue rare disease research and gene therapy development. The Wang Lab research program is built at the interface between AAV gene delivery, molecular biology, and tool development, aiming to develop novel and enabling technologies to study and treat genetic diseases.

Dr. David Fischler
Research Scientist
Ligatrap Technologies
Dr. Fischler earned his B.S. in Biochemistry from the Georgia Institute of Technology in 2011. He earned his Ph.D. in Analytical Chemistry under the Supervision of Dr. Ron Orlando at the Complex Carbohydrate Research Center at the University of Georgia in 2019. Upon the completion of his work as a Post-Doctoral ORISE fellow at the Centers for Disease Control and Prevention in the Division of Laboratory Sciences in Chamblee, GA, he became a research scientist at Ligatrap Technologies in Durham, North Carolina.
Dr. Fischler has Classic MSUD. He was monitored by the Department of Human Genetics at Emory University in Atlanta, GA for over 30 years. He is presently being followed by UNC Hospitals Children's Specialty Clinic in Chapel Hill, North Carolina.

Dr. Tilla Worgall
Associate Professor of Pathology and Cell Biology
Columbia University Medical Center
Dr. Tilla S. Worgall obtained an MD and PhD degree at the University of Heidelberg Germany in 1991, completed residency in Internal Medicine and came to Columbia University in 1995 as a post‐doc focusing on lipid biology. After residency at Columbia University in Pathology she joined the Department of Pathology and Cell Biology in 2005 as faculty. She is the PI of a research lab and has a
clinical appointment in laboratory medicine. She is a former director of biochemical genetics and currently the medical director of the protein electrophoresis laboratory. Her basic research focuses on sphingolipid biology. Her clinical research focuses on the validation of aptamers for clinical diagnostics.
She is a co‐inventor, with colleagues from Columbia, of aptamer technology for detection of small molecules that enables rapid and accurate quantification of small molecules in a point of care format. The first application pursued by the start‐up company Aptatek has been the development of a phenylalanine point of care monitor for patients with phenylketonuria. The technology has received
break‐through status from the FDA. The initial development of the technology was supported by the National Science Foundation, National Institutes of Health, Columbia Initiative in Personalized Medicine and the Columbia Coulter Initiative.

Dr. Irini Manoli
Clinician Associate Investigator, Organic Acid Research Section, Medical Genomics and Metabolic Genetics Branch, NIH
Dr. Manoli is a physician scientist and clinician associate investigator in the Organic Acid Research Section of the National Human Genome Research Institute (NHGRI), National Institutes of Health (NIH), in Bethesda, MD, USA. She received her M.D. from the University of Athens, Greece and subsequently pursued residency training in pediatrics in the UK. She had postgraduate training including a M.Sc. in pediatric endocrinology and a Ph.D. in basic medical sciences, at the University of Athens, Greece. She then worked on mitochondrial genomics as a postdoctoral fellow at the National Center for Complementary and Alternative Medicine, NIH and subsequently trained in genetics and clinical biochemical genetics, at the Medical Genetics Branch, NHGRI, NIH, Bethesda, MD and was board certified in 2009.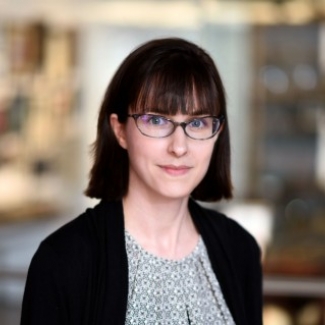 Dr. Lindsay Burrage, M.D., Ph.D.
Assistant Professor in the Department of Molecular and Human Genetics, Baylor College of Medicine
Lindsay Burrage, M.D., Ph.D. is a board-certified pediatrician, clinical geneticist, and biochemical geneticist, and she is an attending physician in the Inborn Errors of Metabolism and Skeletal Dysplasia clinics at Texas Children's Hospital. In the laboratory, she uses inborn errors of metabolism as models for studying basic biological processes that impact more common disorders. As an investigator in the Urea Cycle Disorders Consortium, she also has a special interest in investigating the etiology of long-term complications, such as liver disease, in individuals with urea cycle disorders. In addition, she has participated in a variety of gene discovery projects as a leader of the sequence analysis team at the Baylor College of Medicine site for the Undiagnosed Diseases Network. She is also leading the Clinical Translational Core of the Baylor College of Medicine Center for Precision Medicine Models. She has been awarded the Burroughs Wellcome Fund Career Award for Medical Scientists and the Society for Pediatric Research Young Investigator Award for her research in rare disorders.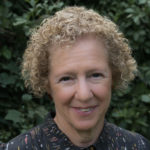 Dr. Karen Reznik Dolins
Karen Dolins, EdD, Registered Dietitian, serves as Research Lead for the MSUD FSG. She is the key contact for the Scientific Advisory Board, researchers and others interested in learning more about the MSUD Family Support Group's ongoing research projects and priorities for future research.