MSUD PATIENT REGISTRY
A MSUD Registry was identified by our Scientific Advisory Board as the #1 priority for the MSUD community as it will identify the specific challenges and needs of those with MSUD. A robust registry will drive research, serving as a roadmap for investigators as they strive to develop improved treatments and potentially a cure for MSUD. This "Patient's Voice" is also used by the NIH in evaluating research proposals for funding and by the FDA in approving therapies. It's importance cannot be overstated.
Follow these links to the CoRDS web page to learn more and to add your information to the registry. The videos below will help walk you through it. Your participation will help us advance the search for better treatments and potential cures for MSUD. Help improve the lives of those with MSUD by registering today!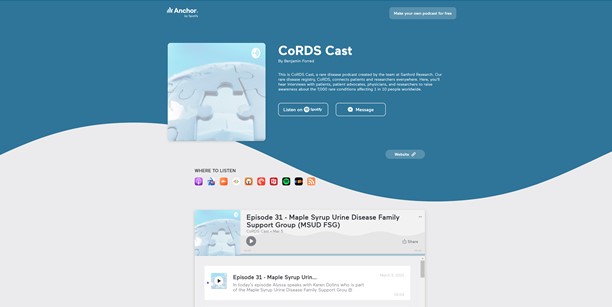 Karen Dolins
In this interview Dr. Karen Dolins, Research Lead and Secretary of the MSUD Family Support Group Board of Directors, discusses MSUD, its impact on her family's life and how the registry will enable the MSUD research effort to move forward.