Total Parenteral Nutrition (TPN)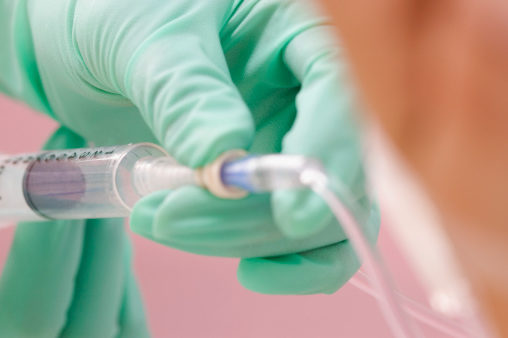 Total parenteral nutrition is the medical term for infusing nutrition through a vein (intravenously). Total parenteral nutrition is sometimes used as a way of delivering nutrition to patients in metabolic crisis when it is not possible to obtain adequate nutrition orally or through tube feeding. The goal of the treatment is to correct or prevent further breakdown of body tissue.
TPN may be ordered by a physician when a patient is in a metabolic crisis in the hospital.
TPN for patients with MSUD is specially formulated to omit the branched chain amino acids leucine, isoleucine, and valine. If your physician has determined that TPN is required, he/she can order it from the following pharmacy and arrange for prompt delivery:
Integrity Compounding Pharmacy
8601 Dunwoody Place, Suite 750
Sandy Springs, GA.
404.815.1610 (Pharmacy)
678.571.2835 (Cell)
Website: https://www.mixwithintegrity.com/