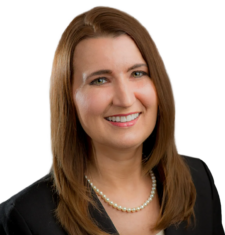 Executive Director
Executive Director, MSUD Family Support Group
Executive Director, MSUD Family Support Group
Denise L. Kolivoski, who has an MBA from Gannon University, earned a bachelor's degree in Communication Arts from the same university in 2001. She had a successful career in local broadcasting in Erie for over a decade and was honored for her local advertising efforts. In 2008, she earned her MBA from Gannon.
Kolivoski's career took a significant turn when she joined the board of the National Alliance on Mental Illness (NAMI) of Erie County. After seeing the challenges faced by families affected by mental illness, she became passionate about NAMI's mission of education and support. She took on the role of Executive Director and successfully revived the organization, which was struggling with financial and organizational issues at the time.
Kolivoski created and implemented a strategic plan that was endorsed by funders, financial institutions, and donors. She established NAMI's first investment fund and expanded its educational programming, including the Peer-to-Peer and Family-to-Family programs. These programs offered at no cost to the community, provide education, skills, and tools for individuals and families on the path to recovery.
Under Kolivoski's leadership, NAMI has won several awards from The Public Relations Society of Erie and The Pennsylvania "Telly" awards in advertising communications. In 2019, NAMI of Erie County was named "Nonprofit of the Year" by The Erie Times-News and GoErie.com. Kolivoski is a member of local health and human services committees and serves as a board member at The Erie Club.
Before joining NAMI, Kolivoski worked at Community Shelter Services, a United Way member agency that assists homeless individuals and families. She started her nonprofit career at United Way of Erie County and received several marketing awards. She also worked in media for a decade at WICU 12, an NBC affiliate, managing news and creative services and achieving award-winning marketing campaigns.
Currently, Kolivoski works as the Executive Director at Maple Syrup Urine Disease (MSUD) Family Support Group, which is an inherited condition that affects an estimated 1 in 185,000 newborns (worldwide). She also teaches nonprofit management classes for graduate students at Gannon University.