MAKE A DONATION TO THE MSUD FAMILY SUPPORT GROUP
The MSUD Family Support Group is a tax exempt 501(c)3 organization. All of our operations are conducted with no paid staff and we are entirely dependent on donations from the MSUD community and others. All donations are tax deductible. Our tax exempt ID # is 54-1556981.
Many of you have helped us in the past by donating money or fundraising to support various projects and we are very grateful for your previous support. We are reaching out to you again for assistance. Donations can be directed to one of three purposes as shown below.
The 2023 Scott C Foster 76 Mile Charity Bike Ride Supporting MSUD Research
The Scott C. Forster 76 Mile Bike Ride is in honor of Scott Foster, son of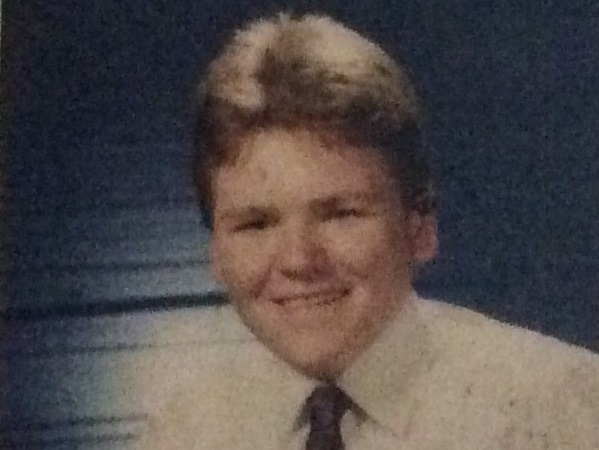 Herb and Diane Foster who was born in 1971. Scott was the first person born in Massachusetts to be diagnosed with Maple Syrup Urine Disease (MSUD) by the state's newborn screening program.
Scott succumbed to complications of MSUD and passed away when just 22 years old. After passing, his organs were donated to the New England Organ Bank to be used to improve the lives of others. Over twenty individuals received Scott's organs, including his heart.
Your very generous support over the years has inspired Scott's family to keep up the fight in memory of Scott, his sister Katie, and all those children living with MSUD. It has also helped Scott's dad, "Butch" Foster to stay in shape at 76 years old and keep pushing himself to make a difference and achieve our organization's goal to fund research to make a better life for all children born with MSUD.
The MSUD Family Support Group Operating Fund
The largest operating expense of the organization are the two-day biennial symposiums, held in even numbered years at locations in the United States. Also, an operating expense is incurred for the production and mailing of the bi-annual newsletters, two of which are distributed each year, one of which is mailed to all members. Other operating expenses are incurred for communications, legal, accounting, professional fees, and other expenses. As noted above, all of our operations are conducted with no paid staff.
The MSUD Family Support Group Research Fund
The Research Fund is used to fund research projects deemed worthy by our Scientific Advisory Board and with the approval of the Board of Directors. A listing of past, current, and future projects consistent with our research plan can be viewed under the research menu of this site.
Or, Make a Donation With A Check
Should you wish to make a donation with a check, send the donation to the MSUD Family Support Group. Make check payable to MSUD Family Support Group and mail it to:
Dave Bulcher, MSUD Treasurer,
4656 Winding Oak Dr. ,
Delaware, OH 43015.
Please include a donation form that indicates how we should allocate your donation and indicate if you would like your contribution to go toward the General Fund, the Research Fund, or the Million Dollar Bike Ride fund. If you have no preference, the default fund will be the Operating Fund.
Remember to check with the HR department of your employer to determine if they have a program to match your donation. Also, don't forget to reach out to your family and friends and encourage them to donate to the MSUD Family Support Group. Personalized letters are the most effective tool. You may want to include a picture of the individual affected by MSUD. See the sample letter to model your letter after if desired.
Thanks for your help in improving the lives of those with MSUD and working towards a cure.
MSUD Family Support Group Board of Directors